Experience a magical adventure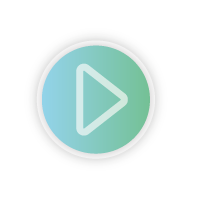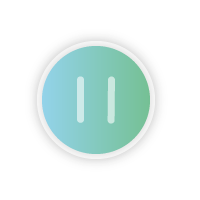 Bicycle trips

between village, in nature and in the city
A clear mind, the wind in your hair and on your face, breathtaking descents, amazing climbs, landscapes seen from a new perspective. The Savio Valley is a paradise for bicycle lovers.
Explore all its spectacular locations on two wheels! And experience emotions you've never felt before.
This route is designed down to the last detail for lovers of bicycle tours, for those who enjoy adventures on mountain bike and those who want to ride e-bikes.
It leads you to all the secret itineraries , and tours that you would never imagine, even in the city, up to the most famous climbs in the Casentinesi Forests National Park, in the Lama Forest, on Monte Falterona, at the Ridracoli Dam and in the woods and the chestnut groves of Monte Fumaiolo.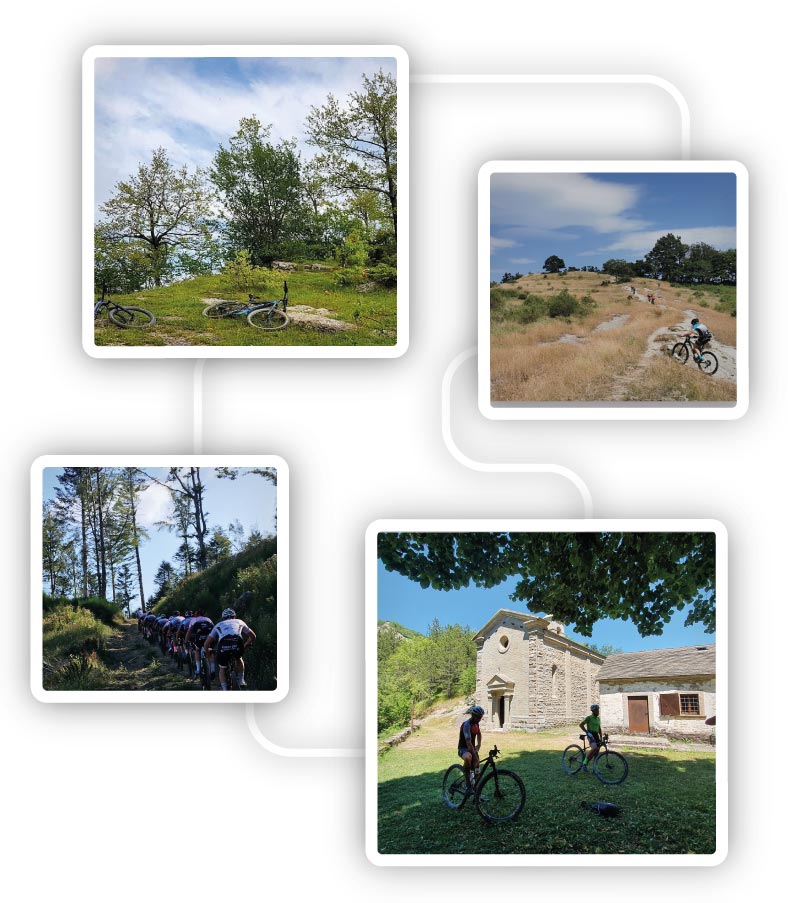 Riding your bicycle you can explore the whole valley on your own steam. From the most demanding itineraries to the more relaxed ones, here you will find routes of different levels and altitudes, suitable for everyone.
Look at the experiences that you can experience on a bicycle, mountain bike or city bike: ride on the cycle path of the Savio river, among the monuments or in the Roman Centuriation, excursions through thousand-year-old forests, round tours on Monte Piano or among the Marmitte dei Giganti, savouring the scents and products of the area. At Bagno di Romagna wellness is also guaranteed on two wheels: venture into the trails around the resort and try your hand at the climbs, where the great Marco Pantani used to train for his races. The Gran Fondo del Capitano, one of the most important races in central Italy, is waiting for you in June.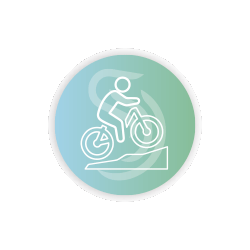 Bicycle routes
Pista della Lama
Ring of Rio Salso
Ring of Monte Piano – Passo del Carnaio
Gran Fondo del Capitano
For those who love the quiet of the cycle paths, Cesena is certainly the destination to choose; in fact, it ranks third in Italy for the length of its cycle paths. Discover its monuments, its elegant streets on exclusive bicycle routes. And no need to worry, if you want some more adrenaline, you will find plenty of mountain bike trails in the hills around the city.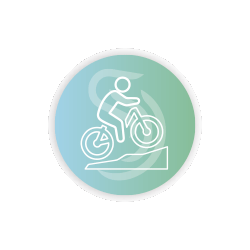 Bicycle routes
Bicycle and pedestrian path on the Savio
Biycle path in the city streets
Bicycle path to Bagno di Romagna
Cycle path to Verghereto and in the hills
Here are some tips to prepare your perfect bicycle trip.
Before setting off, remember to check your bicycle, spokes, gears, chain, and equipment, find out where you want to go and consider any unforeseen problems, but above all, disconnect and enjoy yourself!
Saraceno Market is known to all bicycle enthusiasts for the famous Barbotto climb, one ofthe stages of the Nove Colli race. Definitely a climb that the more experienced can tackle with ease! But the country, with its natural riches, offers routes within the reach of all cyclists, passing through beautiful places such as Sant'Agata Feltria or Montepetra.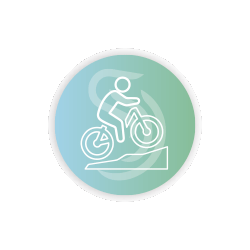 Bicycle routes
Ascent of Barbotto
Mercato Saraceno – Sant'Agata Feltria – Balze
Mercato Saraceno – Montepetra
Ring of Linaro
The village of Montiano is an unmissable destination for cycling holidays with its special location between the hills and green plains. The most spectacular attraction that Montiano reserves for its visitors, to be explored on foot at a leisurely pace, and by bicycle on two wheels, is the network of Poetic Paths. Stops in nature with themed references and poetic quotations allow you to discover places, stories and interesting facts about the area in a new way. Discover them all!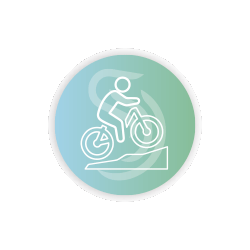 Bicycle routes
Poetic paths
Montiano night path
Montiano – Montilgallo
Montiano – Perticara
Wikiloc, Orux maps or Maps.me are some of the most used gps apps for those who love outdoor trips, especially cycling and mountain biking itineraries. Organise your excursion in every detail!
In Sarsina you can retrace the footsteps of time and the remains of the Roman era, on a bicycle it is even more beautiful. Enjoy all the spectacular scenery on the hills and try out the picturesque mountain bike trails. From Sarsina the San Vicinio Way begins, a path of great spiritual richness, which you can follow on the cycle path. 325 km and 8,000 metres of elevation for all cyclists: on MTB, e-bike and gravel bike.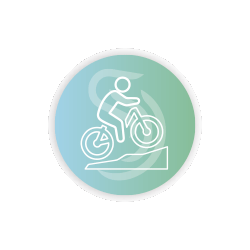 Bicycle routes
San Vicinio cycle path
Ring from Ranchio
Ring from Romagnano
Ring from Quarto
Verghereto, dotted with villages and completely surrounded by the natural wonders among oak and chestnut woods, beech forests and high mountains, a "playground" for activities in the green and in the open air. Riding a bicycle or mountain bike, you can explore the many paths among treasured natural gems.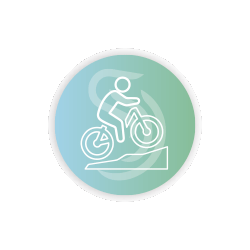 Bicycle routes
Verghereto – Bosco delle Querce – Balze
Verghereto – Monte Fumaiolo – Hermitage of Sant'Alberico – Montecoronaro
Verghereto – San Piero in Bagno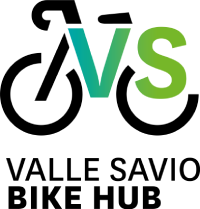 Bike routes, bike hotels, services and tips for cyclists: experience the Savio Valley on two wheels!
"When you detach everyone and arrive alone, victory tastes like triumph"