You are in the Savio Valley
The peaceful flow of the Savio river, the panoramic vistas of the rolling hills, high mountains blurring into the sky, sunlight filtering through the woodland trees and ancient towns and villages set amidst the greenery like precious pearls.
Silence settles all around and stillness fills the soul.
Here in the Savio Valley, you can stop, breathe and listen for everything moves with the rhythm of your heart.
Visit this magical Valley and feel at one with the world.
It is located in Emilia-Romagna and extends from the slopes of Monte Fumaiolo, where the Savio river rises, down to the shores of the Adriatic Sea.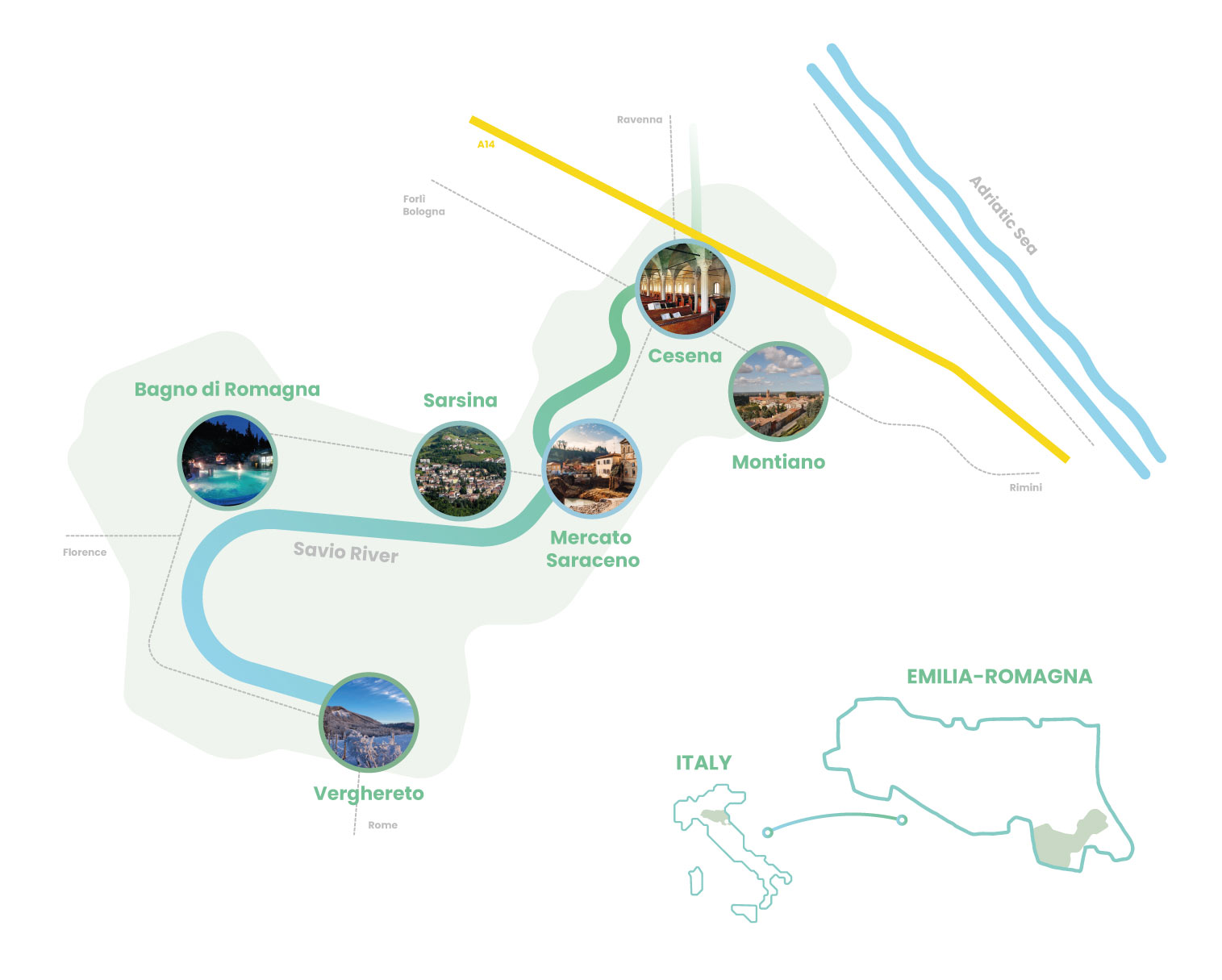 Exploring the Savio Valley
The Valley's most fascinating treasures are its towns:
Bagno di Romagna, Cesena, Mercato Saraceno, Montiano, Sarsina and Verghereto.
Explore the history, culture, traditions and enogastronomy of these six communities gathered together in a single area.
The town built on a legend
The town as the stage of time
The town that is a natural treasure trove
Be revitalised in the Savio Valley
Follow the course of the Savio river from its source in the mountains all the way through the valley.
Start your multisensory journey to discover authentic flavours, sanctuaries and pilgrim routes, beautiful works of art, silent forests and places that make both mind and body feel good.
In the Savio Valley, you can get lost amongst its trails and find balance at one with nature.